Every once in a while when I log into Movable Type, I am happily greeted by the following message: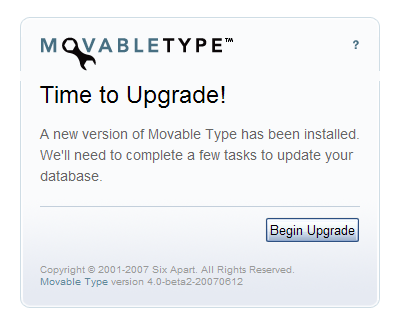 If I press the 'Begin update' button, Firefox will crash. So I open good ol' Internet Explorer, and update the database. After that I switch back to Firefox and go to phpMyAdmin to fix the mt_permissions table.
I love beta software!