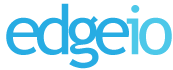 Edgeio is a new service to create classifieds directly from your weblog. It automatically organizes entries tagged with listing on the Edgeio site, and allows visitors to search and comment on listings. The concept sounds very interesting to me, so I decided to try it out.
The only thing I have for sale at the moment are web server accounts, so I created three posts on the BryteNet blog describing the three web hosting packages BryteNet currently offers. I tagged all posts with the keyword listing as well as some additional keywords. After that I signed up at Edgeio, claimed my blog and noticed that the posts were already appearing on the site, including a thumbnail made from the image I used in the post. Though they offer the possibility to encode the list price in the blog post as well, I had not mentioned the price, so I edited my Edgeio entries to list the corresponding price. Conclusion: it is very easy to get listed on Edgeio.
After that I went to the customer side of Edgeio, to see how my listings would appear. One great feature of Edgeio is that you can enter your location, and it will filter the listings based on the distance you have chosen with an AJAX slider. I started by putting the slider on 'Lleida' to see only listings from my home town. As expected, there are only a handful of bloggers here, only my own listings showed up.
I moved the slider up to 'Catalonia'. To my surprise, I found that only one other Catalan blogger uses Edgeio, offering jobs in Barcelona. There are quite some bloggers in Catalonia, but apparently none of them has found Edgeio yet. I continued to 'Spain' finding three more offers, bringing the total on an amazing eight!
It is clear that Edgeio is not ready for prime time yet. Though it is easy to get listed, not many bloggers use the service, and therefore it is not worth the effort at this moment to search for listings on Edgeio.