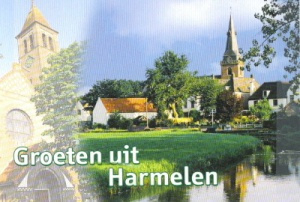 Just for the record: at this moment we have planned two short visits to Holland.
The first visit will be at X-mas time. We already have the tickets, and will stay in the cold part of Europe from December 25 until December 28.
In spring we plan to come at Easter time, probably from Friday 'til Monday. If everything goes alright, we'll bring some people from over here with us.
As usual, invitations for a coffee or a beer are very welcome, though I cannot guarantee that we will accept your offer; it is our holiday after all.